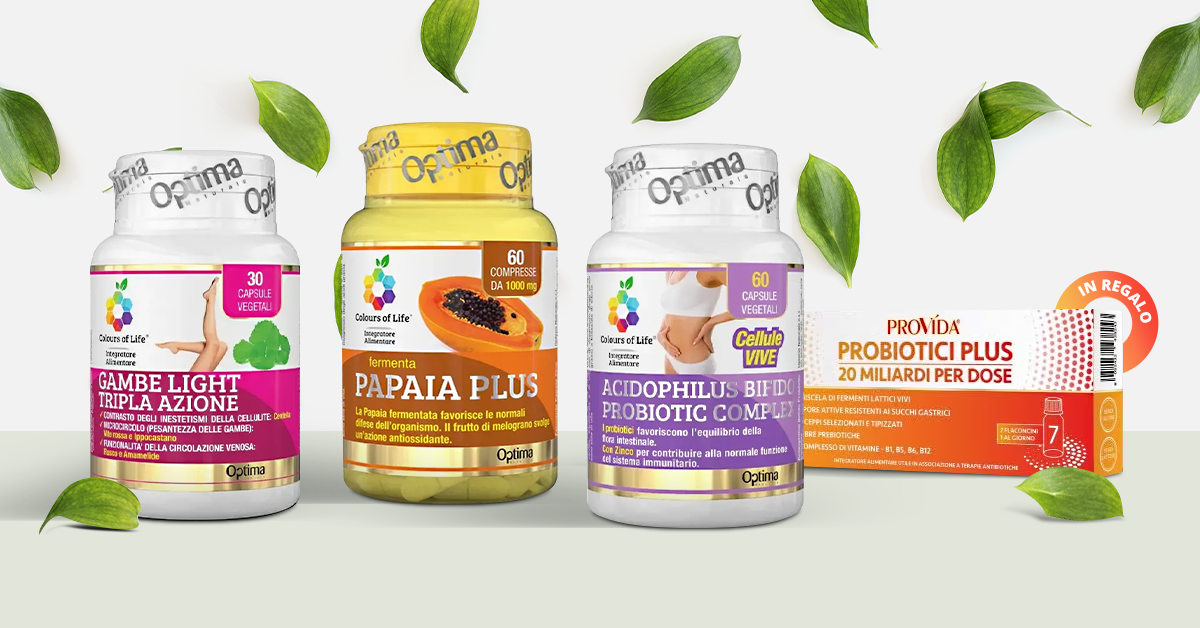 Trova il tuo integratore Colours Of Life
Scopri le formulazioni Colours Of Life: integratori con alte titolazioni di principi attivi in grado di rispondere a tutte le esigenze di benessere.
Approfitta dell'esclusiva promo lancio su Eurofarmacia!
Acquista i prodotti che fanno al caso tuo e ricevi il 10% di sconto con il codice coupon LIFE10.
Colora la tua vita di salute con Colours Of Life!
In più, da oggi, all'acquisto di un integratore ricevi in omaggio Provida Probiotici Plus, integratore a base di 4 ceppi di fermenti lattici in grado di riequilibrare la flora batterica intestinale durante i cambi di stagione, in caso di disordini alimentari o disturbi causati da intolleranze o influenza.
Affrettati, l'offerta è valida fino ad esaurimento scorte.
Clicca per copiare il codice coupon: LIFE10